We know the kitchens are the most vital space of a home. A nice-looking kitchen can bring us peace and happiness. But, most of the kitchens can find as a bit messy, and that is because, we know, kitchens are one the places that are engaging every day. Effectively arranging the kitchen can overcome this crisis. Designing modular kitchens is the best option to organize your kitchen an expert interior designer can skillfully make it more organized and amazing.

We can customize the Modular Kitchens according to our interests, it is cost-effective, we can repair them easily, and I think space management is the best thing we obtain from a creative modular kitchen. These are some ideas that you can use to make your kitchen look amazing.
Think of making your kitchen to be like this? Contact us for the best Interior designers in Kottayam
Choose an Innovative Island Style kitchen
Now, kitchens are changing from a cooking space to a family space, which allows the whole family to cook and eat in the same place. So, choosing an island-style kitchen will disappoint you in the future. You can either build an L-shaped island style or a U-shaped for your convenience. An Island styled kitchen is now emerging as a favorite kitchen style for most of the homeowners that it gives a luxurious look. This is suitable for large spaces.
For Environment-Friendly Kitchen
Environment-friendly kitchens give us the best way to connect technology with nature. As the new trend is all about environmental friendliness and sustainable choices, opting for this style will be amazing. Design your kitchen inspired by the nature. From colors to decorations to textures, include more nature. You will have to be careful on choosing the materials about how much it can harm nature.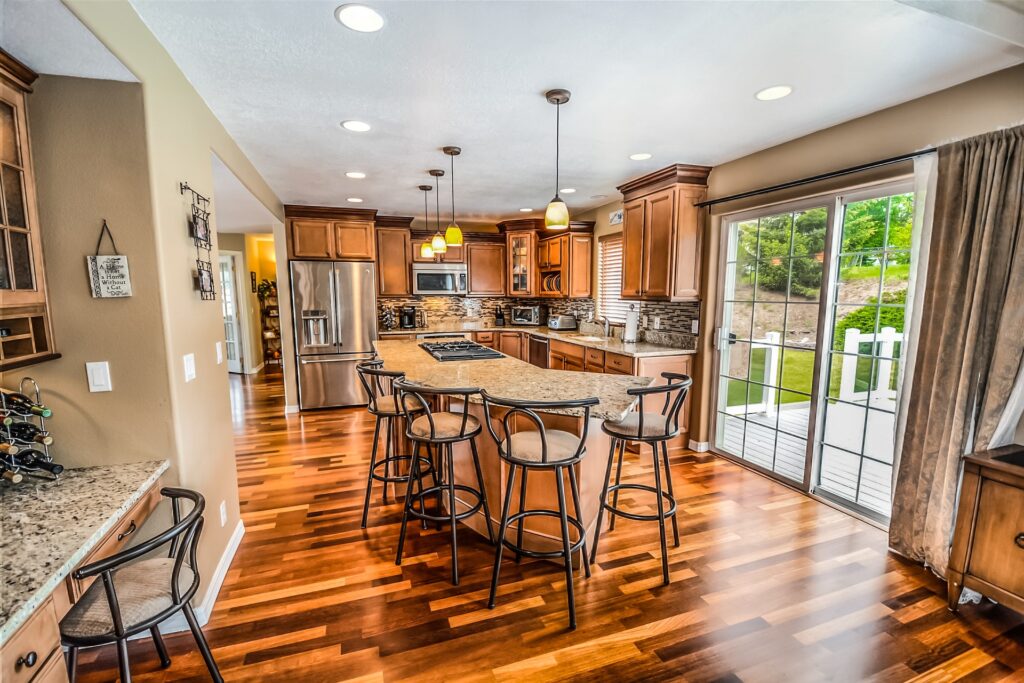 Trendy Cabinets for a Trendy Kitchen
We know kitchen cabinets hold a major role in the neatness of our kitchen; assembling functional cabinets can entirely change your kitchen's ambiance. There are many innovative and functional kitchen cabinets styles. Being the best interior designer in Kottayam, ID3 Interiors provides the best modular kitchen design ideas in Kottayam.
There are a lot more trends and ideas that you can explore for making your kitchen look great! The professional Interior designers from Kottayam can help you solve this.