Do you love modern designs? If so, continue reading as we will show you how to decorate your living room with contemporary furniture. You can find many different models and styles nowadays as all designers try to come up with something new and fresh every season. There are lots of shapes and colors that we may choose from when it comes to modern furniture, but certain principles should be followed in order for the final result to look good and feel comfortable at the same time.
Id3 interiors is best in Living room decorating and Modular kitchen design in Kottayam. Find out why id3 interiors is the one of the leading interior designers in kottayam!
Let's start by saying that there is a thin line between infinity and madness when it comes to design patterns. Most people tend to opt for either classic or modern decors because they think they clash; however, if we plan carefully our house might look great without spending too much money.
We believe the key to a successful living room decor with modern furniture is being able to mix and match prints, colors, shapes and textures in order to create an interesting visual effect without going overboard. The most important thing about contemporary design is simplicity; one of the most common rules is that everything has its place and function.
It's very important for you to take into account several factors before making any decisions: your personal taste plays a big role as well as taking measurements (the last thing you want is fully furnished and decorated rooms and find out there's no space for your TV); also keep in mind the amount of natural light available – this will help you choose which colors work best – if there isn't much sun coming through your windows, consider using brighter colors.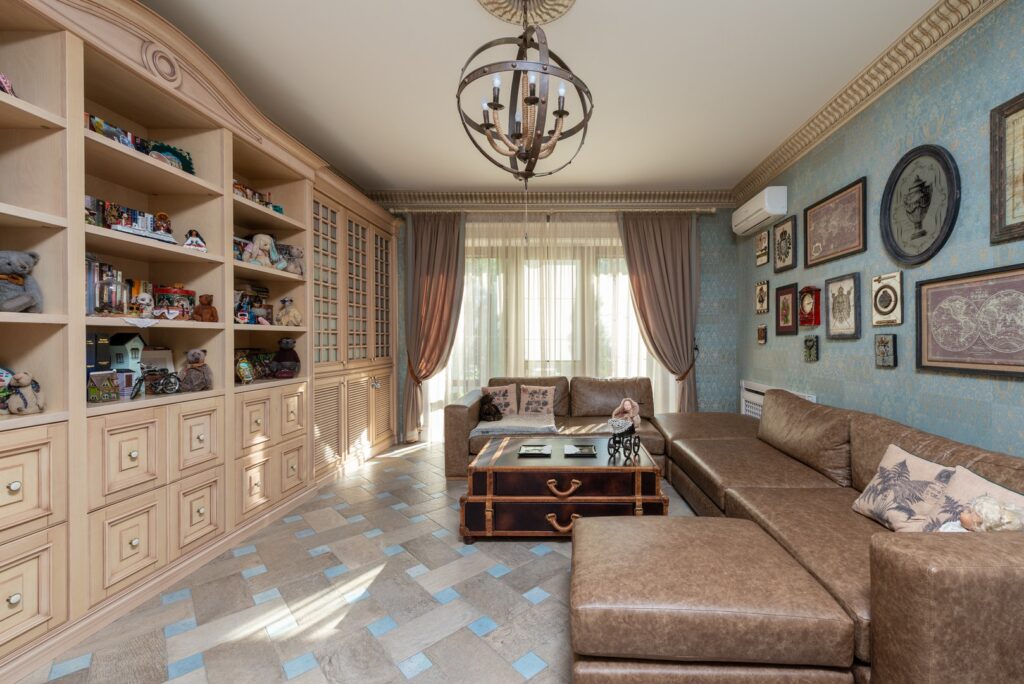 We suggest you start with the sofa in order to establish a focal point. This is not necessary in all living rooms, but in small spaces it helps if that one piece of furniture stands out the most – just make sure there are no major distractions behind it. You can choose from sofas with straight lines or curved ones, but they must have clean edges and match each other's height for consistency purposes.
The coffee table is another key element of your living room decor – this is where you put down your drinks (preferably not on the new sofa) and place the trays full of food when having guests over; also bear in mind that its design should be suited to your taste and combined with the rest of furniture.
Light shades are perfect for small spaces because they make the room feel bigger; choose from floor lamps, table lamps and chandeliers depending on where you want to place them in your living room or if you don't really have a favorite spot, try all three at different heights to see what works best.
When it comes to colors, most people prefer neutral tones that match with everything – black, white and gray may seem boring but they make a strong statement when combined properly; these days we can find accent pieces in bright reds or yellows which perfectly contrast with classic black or white walls : this is a great solution if you want something lighter than gray/silver for your space.