The term 'Kitchen' is associated with precision and detail. A place where, best of our memories are made and shared. Kitchen is the soul of your home and deserves to be built with great attention.
Id3 Interiors, make great effort to change your homes into the most beautiful place on earth. We believe that great design transcends any style and the result should be a complement to your lifestyle. Therefore, we make sure that every kitchen is designed and made as per the personality of its user. Right from an individual style to the choice of colors that reflect the distinct identity – we at Id3 are committed to develop a space that is beautiful, functional and a mirror of your lifestyle.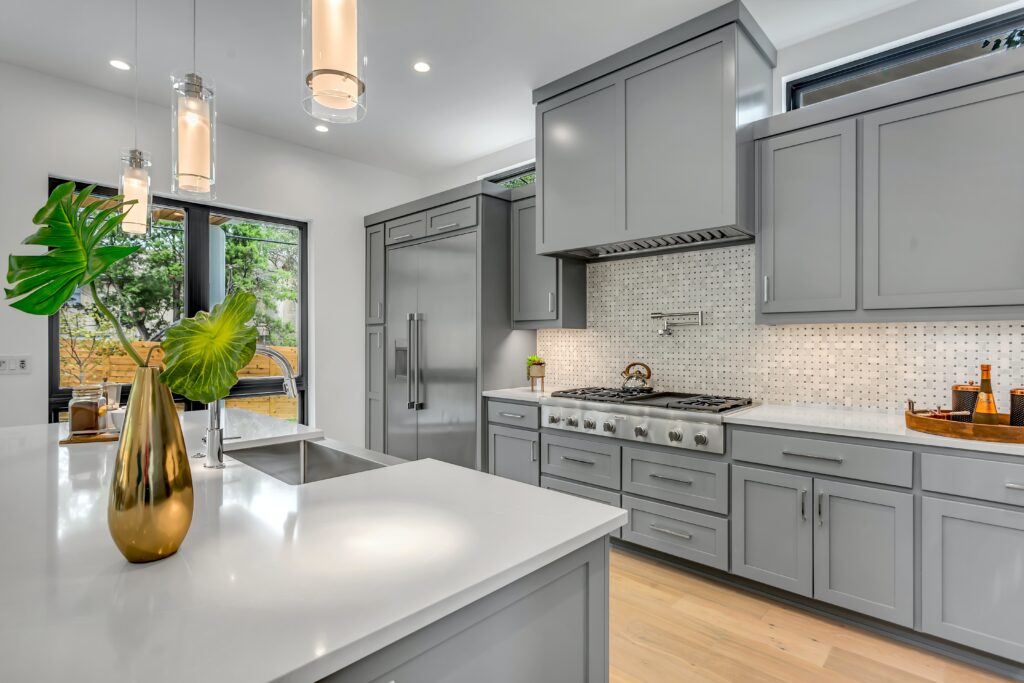 Kitchen is a place where memories that last for a lifetime are created. From a small cup of coffee to a grand festive meal for the whole family, it all begins in the kitchen and brings the loved ones together.
A modular kitchen with pre-built cabinet is one of the most cost effective ways to design a fully functional compact kitchen. As compared to the conventional kitchens, the modular kitchens have following benefits:
The space utilization is better in the modular kitchen which makes it possible to create best possible kitchen in the very smallest area.
The individual parts can be brought together in the kitchen by understanding your specific needs to made a kitchen that is easy and convenient to use.
Repair and renovation of kitchen is easy as individual parts can be replaced or repaired as required.
Installation and maintenance is simple as individual parts can be fitted and cleaned easily.
With different trends available in the market, it is difficult to make a choice and most customers have no idea about the best modular kitchen designs, which makes it more challenging to make a better decision of what best fits their needs. But No worries! We Id3 Interiors, best Modular Kitchen Kottayam will guide you on how to purchase a beautiful kitchen for your home.