Have you been wanting to give your kitchen a fresh, new look? Kitchen renovations can be expensive and time-consuming. But they don't have to break the bank or require an extensive remodel! Whether you're looking for big changes or small updates, there are plenty of creative ideas that will transform your space without breaking the bank. From clever storage solutions to beautiful backsplashes and more, this article has got all the inspiration you need to makeover your kitchen on a budget. Ready to get started? Let's dive in!
Renovations can often seem overwhelming, but with some smart planning and research, it doesn't have to be. Take advantage of these tips and tricks as well as modern trends to create a stylish and functional kitchen that everyone will love. Here's what we'll cover: how to choose materials; which colours work best; effective ways to maximize space; plus much more! With these renovation ideas, you'll be able to bring any outdated kitchen back into style – no matter its size or shape. Interior Designers in Changanassery strive to create visually appealing and functional spaces.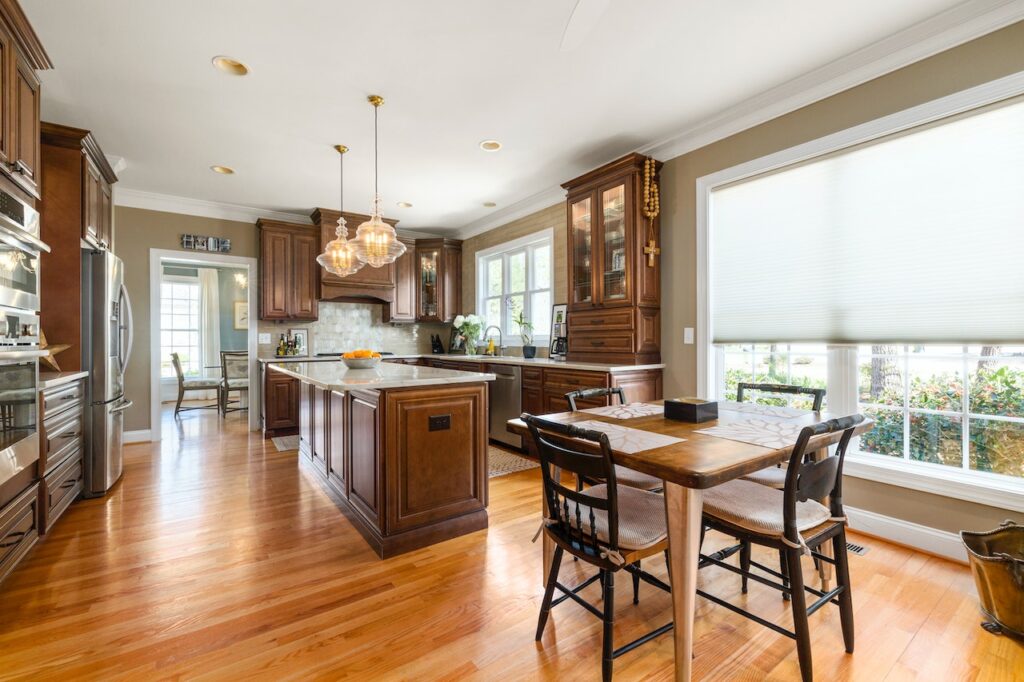 So let's get down to business! These inspiring ideas will show you just how easy it is to add personality and charm while transforming your home from drab-to-fab in no time at all. Get ready for a whole new level of cooking creativity – It's time for a kitchen transformation! Interior Designer in Changanassery is knowledgeable in the art of creating beautiful and inviting spaces.
Design Considerations
When planning a kitchen renovation, there are several design considerations to keep in mind. First and foremost, you'll want to consider your overall budget. This includes the cost of materials as well as any labor costs for contractors or subcontractors. Additionally, it's important to think about how much space is available in the room; having too little or too much can be problematic when designing a functional kitchen. You should also take into account what appliances and fixtures you need or want to include in the new layout, such as an island countertop or double ovens. Finally, don't forget to factor in lighting options that will create an ambience and provide adequate illumination while cooking and entertaining guests.
Flooring Options
When it comes to kitchen renovation, flooring is an important element. There are many different materials available for you to choose from and each has its own unique set of advantages and disadvantages. Hardwood floors offer a classic look that will never go out of style. They're also fairly easy to clean and maintain, although they can be expensive when compared to other types of flooring. Laminate or vinyl are great options if you want something more affordable that still looks good. Both materials come in a variety of colors and patterns so you can customize the look of your space. Tile is another popular choice because it's durable and water-resistant, making it ideal for kitchens where spills might occur frequently. Plus, there are endless design possibilities with tile since it comes in so many shapes and sizes! No matter what type of flooring material you go with, make sure to consider factors like cost, maintenance requirements, durability, and aesthetics before making your final decision.