It is quite surprising to see vintage aesthetics making updated comebacks along with new interior design trends. For over a decade we were having limitations of minimalism; the heavily trending design style. Now it is a call to refuse the asserting plainness and acceptance of buoyant furnishing and accessories. It is just a matter of time before we saw a major shift in the complete opposite direction. When you try to bring in transitional changes to your home your mind and soul should be wide open to accept decorative objects, which is highly appealing. With maximalism, you have much more freedom to follow your instinct, which makes the designing, a much easier process. The tip to get maximalism right is to keep a clear idea about the design and visual consistency, which in result will make your efforts light-handed and less stimulating. Do not stick on to more than three contrasting colors, patterns and finishes for a long-term design as it may soon become outdated and tiring. Clients continue to ask for the most modern updates to their living spaces and the interior designers find themselves suggesting striking and minimal designs to leave a subtle design note in those homes. With new innovations being introduced in the designs, features that consume less visual space are mostly preferred. Among all the easiest top home trends, painted floors are the most economical home upgrade, which will have a sudden impact on your home. Along with the comeback of maximalism, including a unique statement-making piece into the living area is the most elegant way of starting a conversation.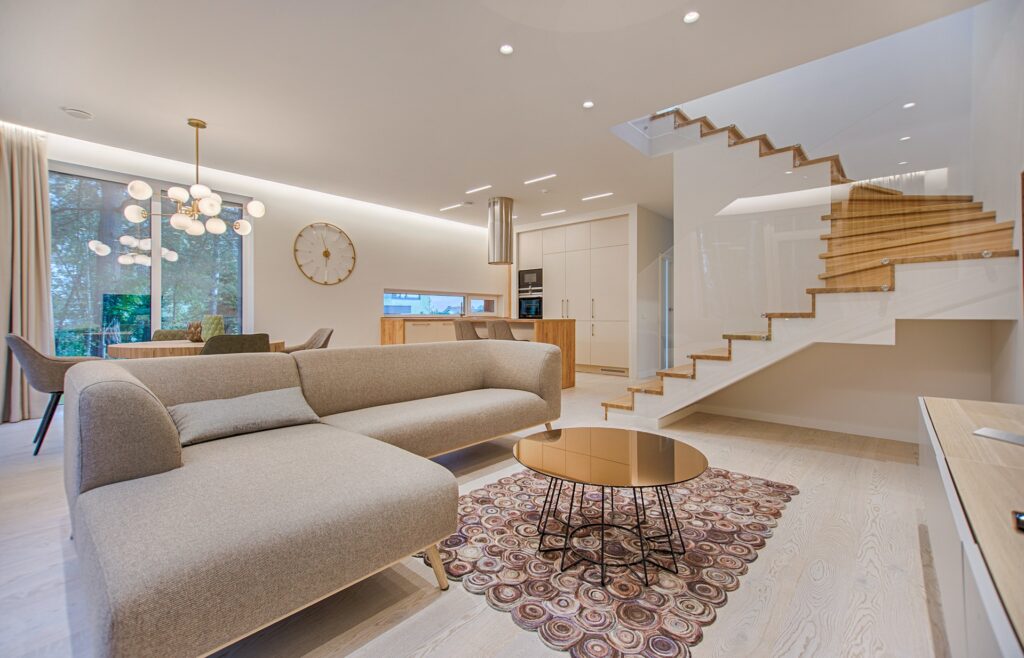 If your budget does not allow you to have a major design splurge, you can search for an affordable yet splendid console table for your living area. The living area is the ideal space to introduce unexpected color combinations. When it comes to the evolution of interior design and formal design practices, a lot has changed. Instead of having normal furniture in the house, everyone now prefers to have a different and daring piece of art. That is where the major shift has happened. A stylish and elegant sofa set in your living will make it more sophisticated and comfortable and adding more chairs make it welcoming. It is also a place to relax after a bad day. When it comes to modern lighting trends, natural light is valued more than anything. In the world of interior designs, black is ruling over everything else. From furniture to prints, walls to finishes and fixtures, black is everywhere. Black is used in different ways to add elegance and personal touch to the designs. It is merely a misconception that adding black to the walls will make the rooms look smaller. Pairing it with light colors will actually make it look bigger. Interior designs are now environmental friendly. Incorporating natural elements are now considered as the best interior trends nowadays.
id3 interiors are the best interior designers in Kottayam who offers sophisticated, economic and trendy designs to the customers. We are interior designers in Kottayam and a pool of highly talented designers and professionals who work hard to make every work that we commit unique, effective and everlasting.